It was such an honor to present at the 2022 Pediatric Academic Societies (PAS) Meeting in Denver last weekend. It was a pretty quick trip and I was there and back within 36 hours, but it was a great experience. This was my first in-person presentation since January of 2020 and it made me realize how much I missed these types of events.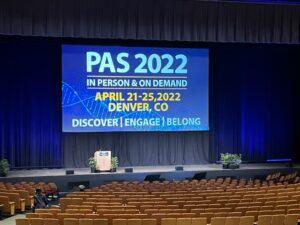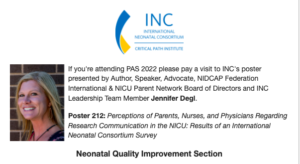 This event was very special to me because I was presenting the research on the paper that I published in the Journal of Perinatology as lead author, along with other physicians, nurses and industry as part of the International Neonatal Consortium.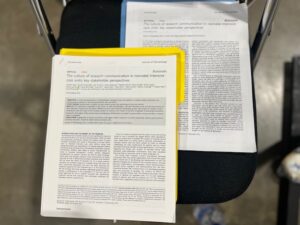 The title of the paper is The culture of research communication in neonatal intensive care units: key stakeholder perspectives, and you can read it by clicking HERE. Our objective was to assess the perspectives of neonatologists, neonatal nurses, and parents on research-related education and communication practices in neonatal intensive care units. We included a lot of data in our paper but there is still more that we would love others to use to further study communication in the NICU. Please reach out to me if you are interested.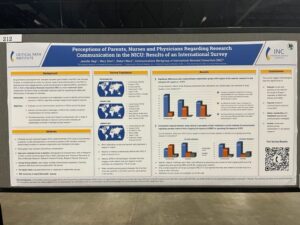 Although I wish I was able to stay longer, I am so happy that I had the opportunity to present our research and I even have a large poster as a keepsake.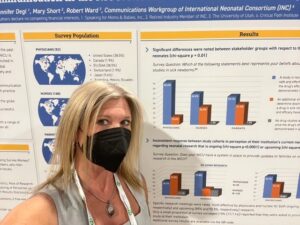 It was 80 degrees in Denver the day I was there but I was inside all day and did not get to enjoy it. However the snow capped mountains sure did look pretty outside of my hotel room.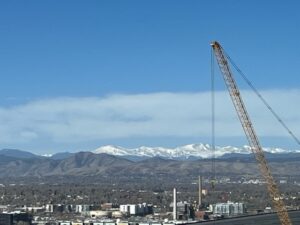 You can view the editorial companion written by fellow parents in the NICU Parent Network by clicking HERE.
Until next time…
Please see the INC website for more information on our study.