It's been a while since I wrote a blogpost but I have something very exciting to share today! Last month I participated in the International Children's Advocacy Network (iCAN) Summit in Lyon, France.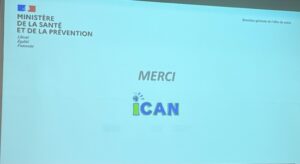 iCAN is a worldwide consortium of children's advisory groups, known as Kids Impacting Disease Through Science (KIDS) and Young Persons Advisory Groups (YPAGS). These dedicated youth member groups work in unison around the world to provide a voice for children and families in medicine, research, and innovation. 
Why was I there?
Well… I am proud to say that I am now a co-chair of their Parent Chapter, alongside Deb Disenza from Preemie World.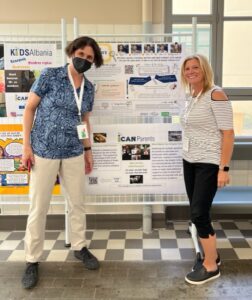 How did that happen?
A few months ago I listened to a presentation given by iCAN's Director, Amy Ohmer and watched a video about what iCAN is all about. I was blown away after learning how kids of all ages who are currently in (or have been in) clinical research trials advocate for better treatment of kids in trials (and more). These kids are the heart and soul of iCAN. It is all about the kids and THEY are making positive changes to research and patient care.
Wow.
For the last 10 years I have been advocating for improvements in health care for premature and medically fragile babies and their families because the babies do not have a voice. This will not change. I am thrilled to now add my work with iCAN to my advocacy efforts because premature and medically fragile babies grow up, and many of them live their lives with continued medical needs and will participate in both clinical research and continued care activities due to complications from their premature birth and NICU stay.
In iCAN's own words, their goal is to get kids where they need to be to have their voices heard. iCAN's amazing youth make a difference throughout all facets of pediatric healthcare and clinical research, through interactions with industry, by presenting original research at conferences, by innovating new solutions, by advocating for the pediatric patient voice in healthcare world-wide, and by telling their at stories at conferences and to organizations like the FDA, NIH and NORD.  ​
So, how was iCAN Summit?
It was amazing! There are not enough words to explain how impressed I was with these kids. They bravely shared their medical experiences with the attendees and then participated in Young Persons Advisory Groups (YPAGS) with several industry members and medical professionals to help these groups better design clinical research protocols and experiences for kids. Mixed in the middle of the kids presentations and working sessions were several presentations from doctors, researchers, tech companies and other members of industry. 
Did I mention that the summit was in Lyon, France? 
Lyon is such a beautiful city, and just a 2 hour (high speed) train ride from Paris. I believe it is about a 5 hour drive from Paris by car.  Lyon is full of both history and architecture that take your breath away. Truly. 
Deb and I left on July 9th and arrived in Paris on July 10 after a brief stop in Iceland. Upon arrival we immediately hopped in the high-speed train to Lyon. I speak ZERO French so traveling was a bit difficult for me. Luckily Deb speaks a little French so we were able to communicate a few questions we had about locating the train and our assigned car and such. I would say that the scenery was beautiful, because I am told it is, but I slept the whole train ride due to pure exhaustion!
After arriving in Lyon, we had to take a taxi to the hotel, the Apart'hotel Lyon Lumiere. This hotel was beautiful. It is decorated in purple (my favorite color) and has a rooftop hot tub (that I got to use twice!).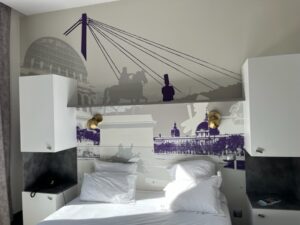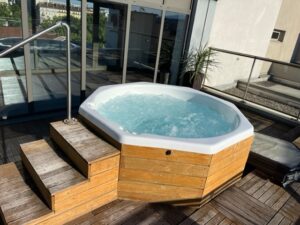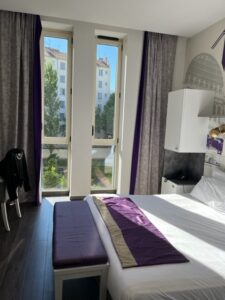 There is a farmer's market and street fair in the square just two blocks from the hotel that they set up on weekdays. It is really like an outdoor supermarket that has not only fruits and vegetables, but also meats, cheeses, pastries, breads and anything else you may want to eat. There is only a small supermarket in town that does not carry such items so this market is critical to sustain the town and it is a social event as well. Lyon is a large city, so where I am describing is the upper part of the city, a full 15 minute drive from what is called "Old Town" Lyon. Old town is where the true history is.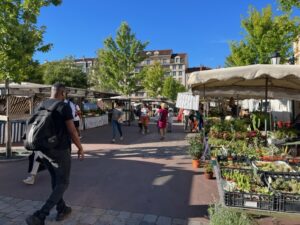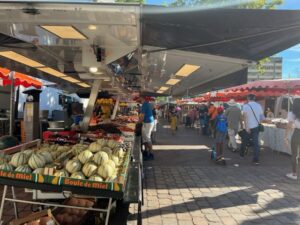 Before I discuss more sightseeing, let me talk about the summit. The majority of the presentations and work sessions were at the Université de Lyon. A few activities and presentations were at the Hospices Civils de Lyon. You can read more about the summit by clicking HERE. And if you are in the mood to read all about it, you can watch our Summit Highlight Video by clicking HERE. The video will show you how the kids are truly the focus of the summit.
Day 1 started with an opening presentation and welcome message from iCAN President, Leanne West. It was followed by several presentations on pediatric rare diseases, children's rights in rare disease trials and ways to improve the experience for kids and their families. Then there was an evening activity for kids to help the group get to know each other. There were kids from ALL OVER THE WORLD. See the photo below to see how many different groups attended. It was so amazing to see kids from so many different countries, with so many different medical complications coming together make changes in healthcare. Please watch the video that shows all of our posters from the Poster Session. The video also has some of the description of the various iCAN chapters from all over the world. You can watch it HERE to gain a better understanding of what iCAN is all about.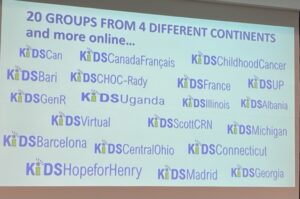 Day 2 (Jumo Health Day) was just as great! Some of the highlights were presentations on ethics in rare disease, innovations in rare disease, advances in cystic fibrosis, assessments of new drugs for rare diseases and an interactive/animated activity for kids to work through and provide feedback to Jumo Health.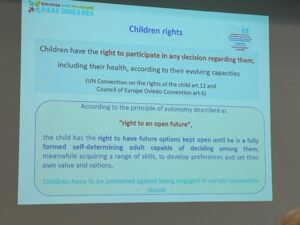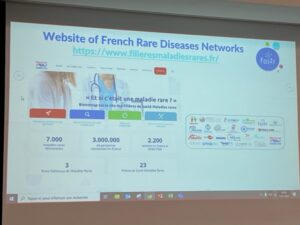 Day 3 (Pfizer Day) highlights include a presentation about transition and therapeutic education and it's challenges, adapted physical activity and mobile app to help, sociological research on impact of trials on young people, an activity where kids try to "think like a doctor" so they can make recommendations to them on how to better interact with children,  picnic lunch outside, a Pfizer activity on "what it means to be rare", a diabetes study presentation and finally our FIRST iCAN Parent Chapter meeting 🙂 We (the parents) all introduced ourselves and then discussed some of our goals as we begin to work on how parents can better advise our children who live with rare diseases and medical complications. I can't wait to see what 2023 brings for this chapter of dedicated parents. 
Day 4 highlights include a few more exciting activities and presentations from Jumo Health and Eli Lilly (on formulations), plus more on what it means to be in a YPAG (Young Person's Advisory Group). Then, we all got changed and went down to "Old Town" to celebrate Bastille Day! This event was SOOOOO fun for the kids (and the adults). There was plenty of France's finest foods and desserts (and wine for adults), juice for kids, and a lot of music and dancing! The night ended with a beautiful fireworks show. To learn more about Bastille Day, click HERE.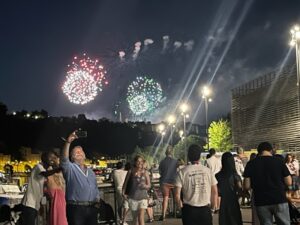 Day 5 was a perfect summary of the week of learning and connecting. The highlight of the day (after a creation activity for the kids) was a presentation session where each group presented their work and summarized all of the discussions and recommendations they have for the future of kids in clinical trials. It brought me to tears to listen to them speak and advocate for themselves and kids of the future.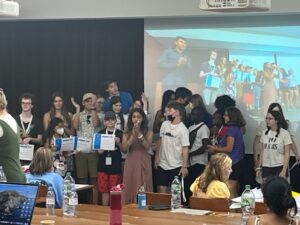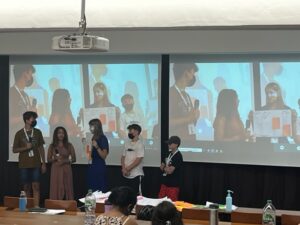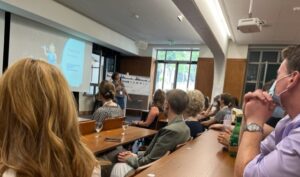 You can view a link to all of the adult speaker's by clicking HERE. 
You might wonder why Deb and I are not on the speaker list. We did not give a presentation at the conference. We are now starting a PARENT CHAPTER of iCAN called iCAN PARENTS. This is super exciting for us as we both feel as I mentioned earlier, that we want to extend our advocacy reach as our preemies grow and at the same time, we want to make sure the premature and medically fragile babies have a voice at the iCAN table since they do not have their own voice yet and many grow up and will live with medical complications and rare diseases caused by their premature birth. You can read more about our PARENT CHAPTER by clicking HERE. 
Now, I will just take a few minutes to share some of the beautiful photos I took in "Old Town". I really only had a few hours to sightsee in between sessions but I made every minute count and saw many sites and even enjoyed some local food, coffee and wine 🙂
.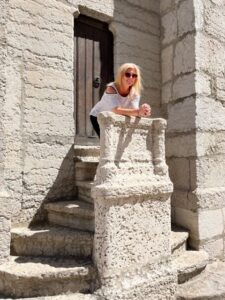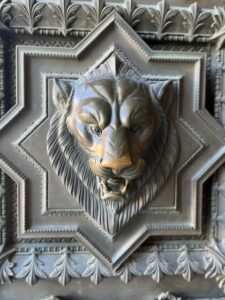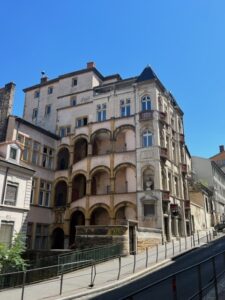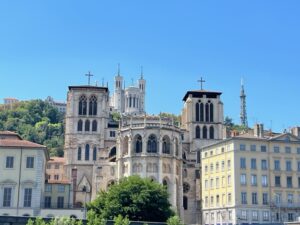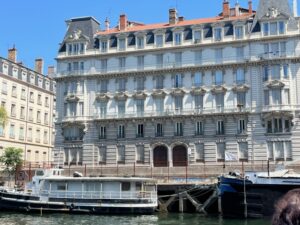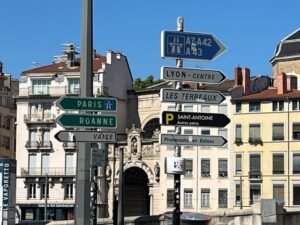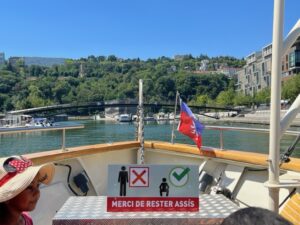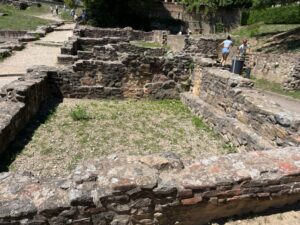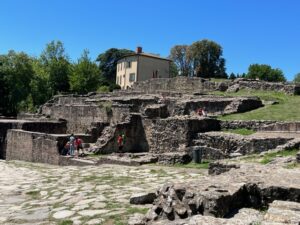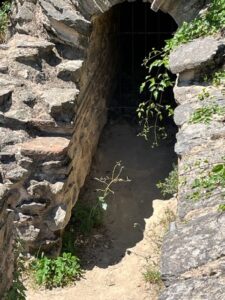 Now the food…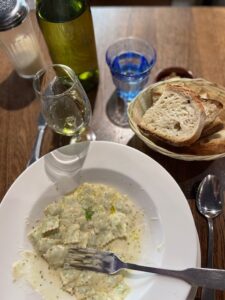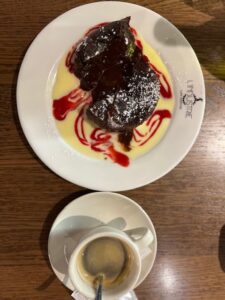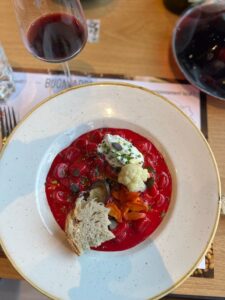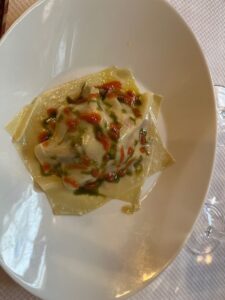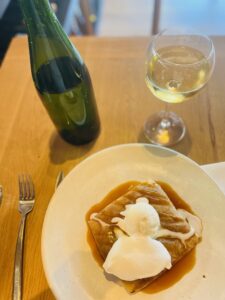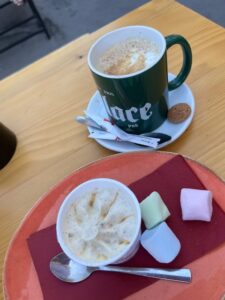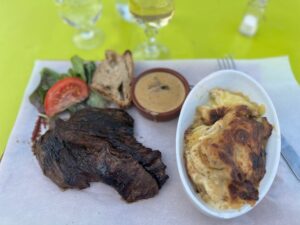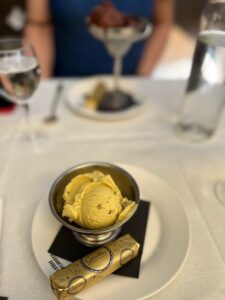 The following day, Deb and I left to head off to Paris again, but this time we had one day and night to spend there before heading back to NY. It was a quick trip but we made sure to see the Eiffel Tower, Arc de Triomphe and walk along the Champs Elysees (and stopped for some wine) before heading back to our hotel rooftop to watch the Eiffel Tower light up at night. It is a beautiful city and seems to have gotten better since I was there last on 2020. I hope to return to Paris one day with Joy. Maybe for her 16th Birthday?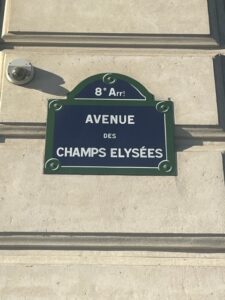 .     
.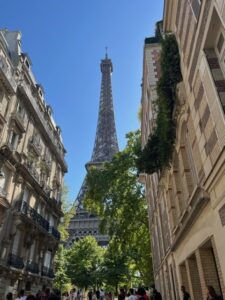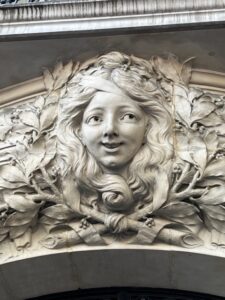 .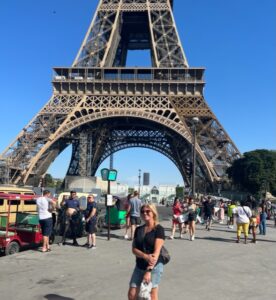 .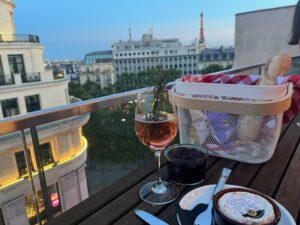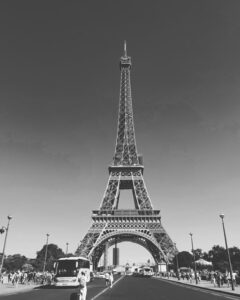 And (almost) last, I want to give a shout out to four very important iCAN people who made this event happen. 
Clair Destrampe (

Associate Specialist, International Children's Advisory Network), the one who organizes everything and is always available to answer questions

Leanne West (President of iCAN), who somehow oversees the organization while maintaining a full-time job as a chief engineer in pediatric technologies at Georgia Tech)

Amy Ohmer (Director of iCAN), who seems to work 24/7 to make sure every child has a positive experience in iCAN and that every industry sponsor has the same positive experience. 

Segolene GAILLARD (Kids France Coordinator and Project manager – Methodology – Paediatrics), who was our main contact in France and who reserved the spaces at the University and Hospital and planned our activities (and much more!) as well. THANK YOU SEGOLENE!
And last, I want to thank the sponsors of iCAN and the 2022 iCAN Summit. Without their support this Summit would not happen and iCAN as an organization would not be able to effect changes to the care of children in clinical trials. Our sponsors are Jumo Health, Pfizer, Eli Lilly, Labcorp, Pediatrics Trials Network, American Academy of Pediatrics (AAP), Georgia Tech, Every Life Foundation, and the Global Center for Medical Innovation. You can view more about our sponsors (and how you can sponsor too!) and their work by clicking HERE. 
You can email Deb and I at [email protected]
Thank you to everyone for reading my super-long blog post on the 2022 iCAN Summit in Lyon, France. I am sorry that it took a long time to post. The summer has been quite busy. 
I hope you are all enjoying your summer. It goes by too fast when you are spending much needed downtime with your kids 🙂
.