My heart is full.
Last December in the height of the pandemic I was not able to collect toys for children hospitalized over the holidays at Maria Fareri Children's Hospital but this year I was given special permission to do it!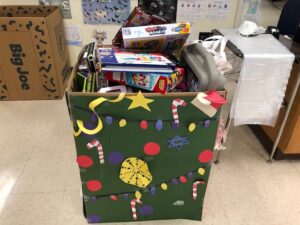 For the last nine years (with the exception of last year) I have been collecting toys in my classroom at Mahopac High School from Thanksgiving through mid-December. The students are really into it since some of them know other kids, or have themselves been in the hospital for extended periods of time. Those that don't still love to participate because we discuss what it's like to be a child or baby in the hospital and how that can also affect your family and friends. Most years I will collect between 75 and 125 toys. This year I was able to collect 103. Not so bad for a scaled back toy collection campaign during another peak of the pandemic!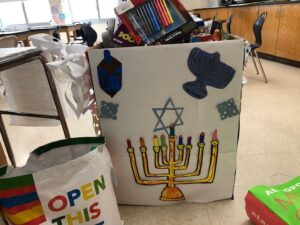 This year was still different from years past because I had to collect them all by December 10th so that the toys could be placed in a 10 day quarantine before being wrapped and delivered by Santa to the children on Christmas Day. Normally I take a small school bus of students to the hospital and give them a tour that includes a personal tour of the Neonatal Intensive Care Unit (NICU) and a one-on-one meeting with the NICU Chief, but that could not happen again this year for obvious reasons. Hopefully I can bring that back next year.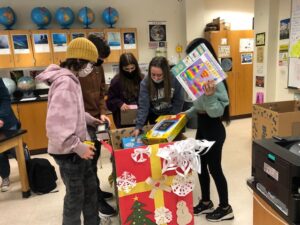 So instead, my last class of the day helped me carry the toys to my trunk and I drove them to the hospital to begin their quarantine. I was able to pick up my daughter for the trip since the reason I started doing it was because of her extremely premature birth at 23 weeks gestation and subsequent 121 day NICU stay and how much that changed our lives forever. She was so excited to come and she put on her Santa hat for the occasion 🙂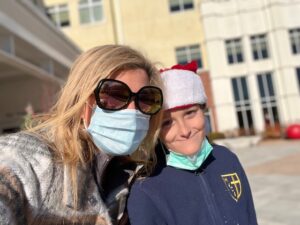 I am so excited to know that 103 hospitalized children and their siblings will have toys to open on Christmas morning because of my students and staff at Mahopac High School.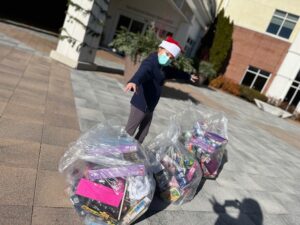 As I mentioned earlier, my heart is full.
Joy was not able to go inside the hospital lobby to see the giant Christmas Tree but she did get to peak at it through the windows 🙂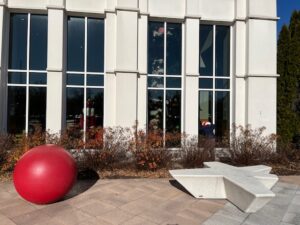 Happy Holidays to all!