It's National Prematurity Awareness Month and there are so many exciting things going on and I'm super excited to share them with you- starting with prematurity PODCASTS!
Podcasts are becoming more popular as time passes and I was lucky enough to be invited to record not one but TWO, to help me spread awareness on premature births and the effects they have on babies and families.
The first one I recorded is for Pedscases in the University of Alberta, in Canada. Pedscases create pediatric educational resources including Podcasts, videos, infographics, and more. In this podcast, we talk about the NICU, but from a parent's perspective. I was able to speak freely and share our family's journey with Jennifer Bhatla, the host and medical student at the University of Alberta. It's title is A NICU Parent's Passion and Perseverance.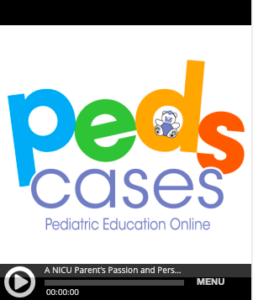 You can listen to that one HERE.
The second podcast I recorded was for Annie Jennings. Annie Jennings PR is a National Publicity Firm that works with authors, speakers and experts in book promotion, book marketing and publicity.The title of this podcast is Prematurity Awareness Resources for NICU Families. In this podcast I talk about how my new children's book I Was Small But Now I'm Tall is an excellent resource for parents who are looking for ways to describe their baby's premature birth story to their curious child in a way that will not frighten them while showing them how far they've come.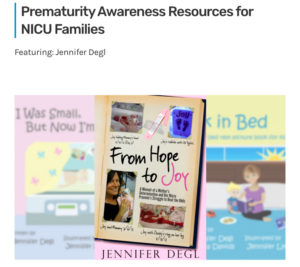 You can listen to that one HERE.
That's it for now but there is SO much more to come this month, like my new book being published on November 10th and World Prematurity Day on November 17th, so check back soon!
Each year, about 1 in 10 babies in the United States is born prematurely. Premature babies may have more health problems and may need to stay in the hospital longer than babies born at term. My daughter was born at 23 weeks gestation in 2012 and weighed only 1 lb and 4 oz (575 grams) and spent 121 days in the NICU. She is the reason for all that I do.
As always, thanks for your support!