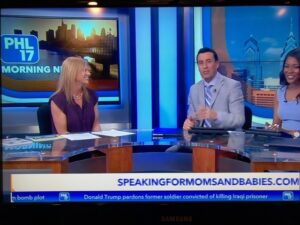 Mother's Day is meant for celebrating, and while some people are celebrating with their family, some mothers will spend the day in the hospital due to a high-risk pregnancy, and others will spend it visiting their baby in the NICU.
For that reason, I'm thrilled that three difference medial outlets contacted me to speak about what's it's to be that mom on Mother's Day. It so nice to know that people are recognizing the importance of maternal mental health.
I was invited to speak live on PHL 17, in Philadelphia.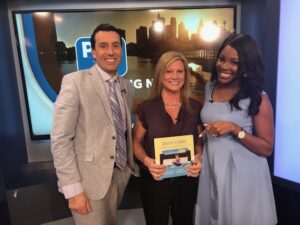 I was asked to speak about how difficult it is for moms to be hospitalized on Mother's Day or spend the day visiting their baby in the NICU. I can speak to that because I did both- at the same time.
Watch the segment by clicking HERE.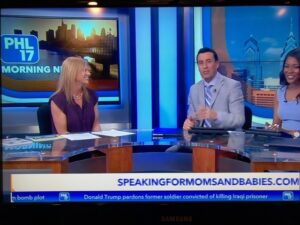 Next I was so excited to be a part of this article for Romper:
And last, a reporter from The Journal News asked for an interview about Maria's Hope, my labor of love- the NICU parent mentor program I have been trying to get up and running for four years. There will be another post about this in a few weeks, but for now I can share the interview and article that was written about our program and how we are trying to help NICU moms and families during the one of the most difficult times of their lives. Click below to read it and watch the video they made during the interview. It's great!
Joy was born a few days before Mother's Day and we were both in critical condition. I suffered from a life-threatening case of placenta percreta and almost lost my life on four different occasions, including the day she was born. Joy was born at 23 weeks gestation, weighing just 1 lb and 4 oz, and was only 11 3/4 inches long.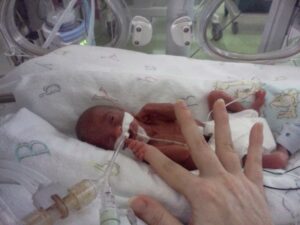 (My first time seeing Joy- on Mother's Day)
Soon it was Mother's Day and I was stuck in the Surgical Intensive Care Unit (SICU) clinging to life and Joy was in the Neonatal Intensive Care Unit (NICU) cling to hers.
I was able to meet her for just a few minutes on Mother's Day. It was brief. I was in a wheelchair and she was in an incubator. I was not able to spend time with my other three children on that Mother's Day, because I was in the hospital. This was a very difficult day and the beginning of a very difficult few years.
I first wrote "From Hope to Joy" about my life-threatening pregnancy and premature birth of my daughter and then I wrote "Stuck in Bed" to help moms speak to their other children about pregnancy bed rest with hopes that it makes it less scary for them. I contacted Angela Davids to see if she would like to help and she agreed. Angela was able to provide the many tips included throughout the book that are intended to help moms better handle bed rest and include their children in their pregnancy. I am so lucky to have found Angela!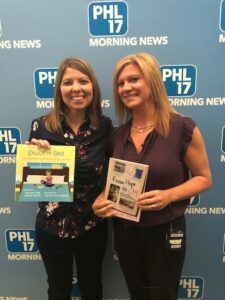 (me and Angela Davids)
So, the segment on PHL 17 came out of our desire to spread awareness about the reality of high-risk pregnancy and premature births, which are difficult every day and not just on holidays.
As for my Mother's Day- it's also Joy's 7th Birthday and we will be celebrating both all day today!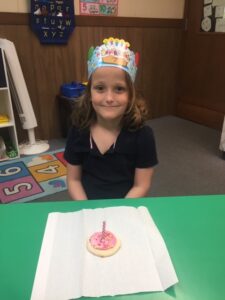 First, we'll be stopping by the hospital to drop off little gift bags to all of the NICU moms, from Maria's Hope, and we'll also be dropping of some quilts and candy to the moms on hospital bed rest.
After that we will go to church as a family, go out to dinner with my parents and then have a family birthday party for my little Mother's Day miracle.
Happy Mother's Day to all of the NICU moms, grandmas and all of the NICU nurses who give up Mother's Day with their families to take care of our babies and moms.